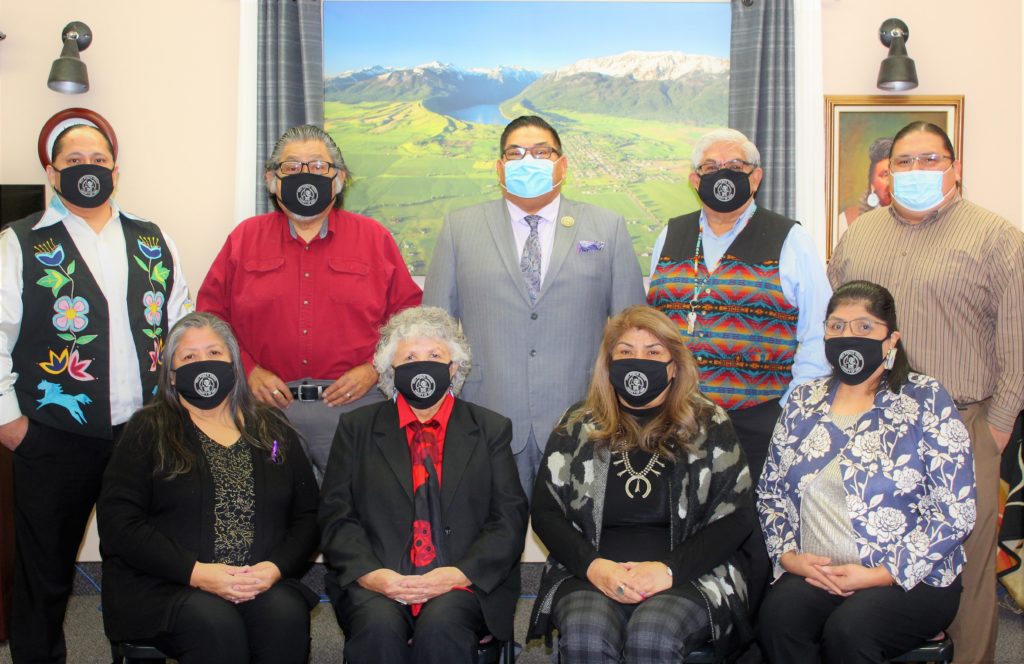 Made up of 9 elected members, the Nez Perce Tribal Executive Committee (NPTEC) governs the tribe.
NPTEC Members
Members of NPTEC serve staggered 3-year terms. Each year, the General Council elects 3 new NPTEC members.
NPTEC Meetings:
2nd Tuesday of the month, 8 a.m. – 4:30 p.m.
Special NPTEC Meetings:
4th Tuesday of the month, 9 a.m. – 12 p.m.
Subcommittees
NPTEC has 5 subcommittees, chaired and staffed by NPTEC members. Subcommittee meetings are open to tribal citizens.
Human Resources
Promotes the wellbeing of the Nez Perce people by strengthening families and providing quality services to tribal citizens
| | |
| --- | --- |
| Meetings: first and third Monday, 8:30 a.m. – 2:00 p.m. | Chair: Rachel Edwards |
Law and Order
Reviews and enhances tribal policies to meet the needs of the Nez Perce people
Natural Resources
Protects natural resources and exercises tribal sovereignty and treaty rights
Land Enterprise Commission
Reviews and approves lease applications, home site leases, and land acquisition
Budget and Finance
Oversees the NPTEC budget and the tribe's grants, revenue, and contracts
Climate Change/Energy
| | |
| --- | --- |
| Meetings: first Wednesday, 2:00 p.m. – 4:00 p.m. | Chair: Casey Mitchell |