Be Counted and Vote! Get involved in the 2020 Census and remember to cast your ballots in for this year's election. If counted in the Census, you can be entered in our giveaway to win amazing prizes.
What the Census Is
The 2020 Census counts everyone living in the Unites States and five U.S. territories.
The Census provides critical data that lawmakers, business owners, teachers and many others use to provide daily services, products, and support for you and our community. The results of the Census also determine the number of seats each state will have in the U.S. House of Representatives, and they are used to draw congressional and state legislative districts. The Census affects community funding, congressional representation, and more.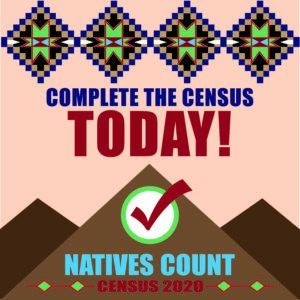 Be Counted
It is crucial to be counted in the 2020 Census no later than September 30th, 2020. Your answers and feedback will shape our community and our nation. There are two ways to be counted:
File online at: https://my2020census.gov/
Or
Call: 1-844-330-2020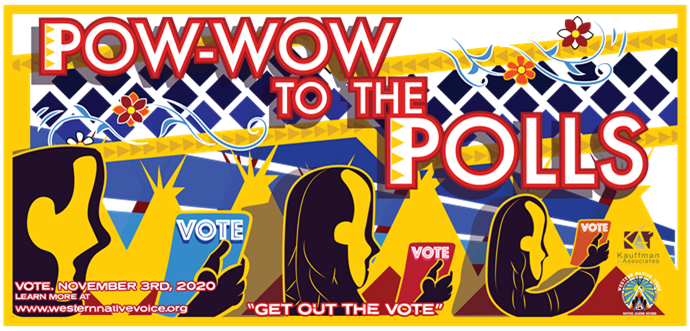 Get Out To Vote!
The Idaho Election is on NOVEMBER 3, 2020.
Register Today! Idahoans can register online or check your voter record at: https://idahovotes.gov/
Or download and mail the voter registration card to your election office right here:
Request an Absentee Ballot! Idahoans can request an absentee ballot online at: https://idahovotes.gov/
Or download and mail the absentee ballot application to your election office right here:

Call the Nez Perce Tribe at 208-834-2253 if assistance is needed to receive forms to register to vote and/or file an absentee ballot application for the Idaho Election.
It is crucial that everyone of legal age mails out their ballots to vote in this next election. By voting, you take advantage of our democracy and the amalgamation of its value . It's with your voice that makes our nation thrive and prosper. Share the word with all of your friends and family members to participate in this election and the elections to come.
"The vote is the most powerful nonviolent change agent you have in a democratic society. You must use it, because it is not guaranteed."
-John Lewis
Like us on Face Book!