Helping Native Business Owners Gain Access to Resources
The mission of the Nez Perce Tribe Economic and Community Development office is to provide opportunities for sustainable growth and build wealth for the Tribe and its people. The Nimiipuu people have always resided and subsisted on lands in north central Idaho. Today, the Nez Perce Tribe is a federally recognized Tribal nation with more than 3,500 citizens.
The Nez Perce Tribe Business Directory builds wealth for the Tribe and its people, offering opportunities for sustainable growth. Your support contributes to a thriving and resilient community. Discover and
empower local businesses today! 
View the Directory
Register Your Business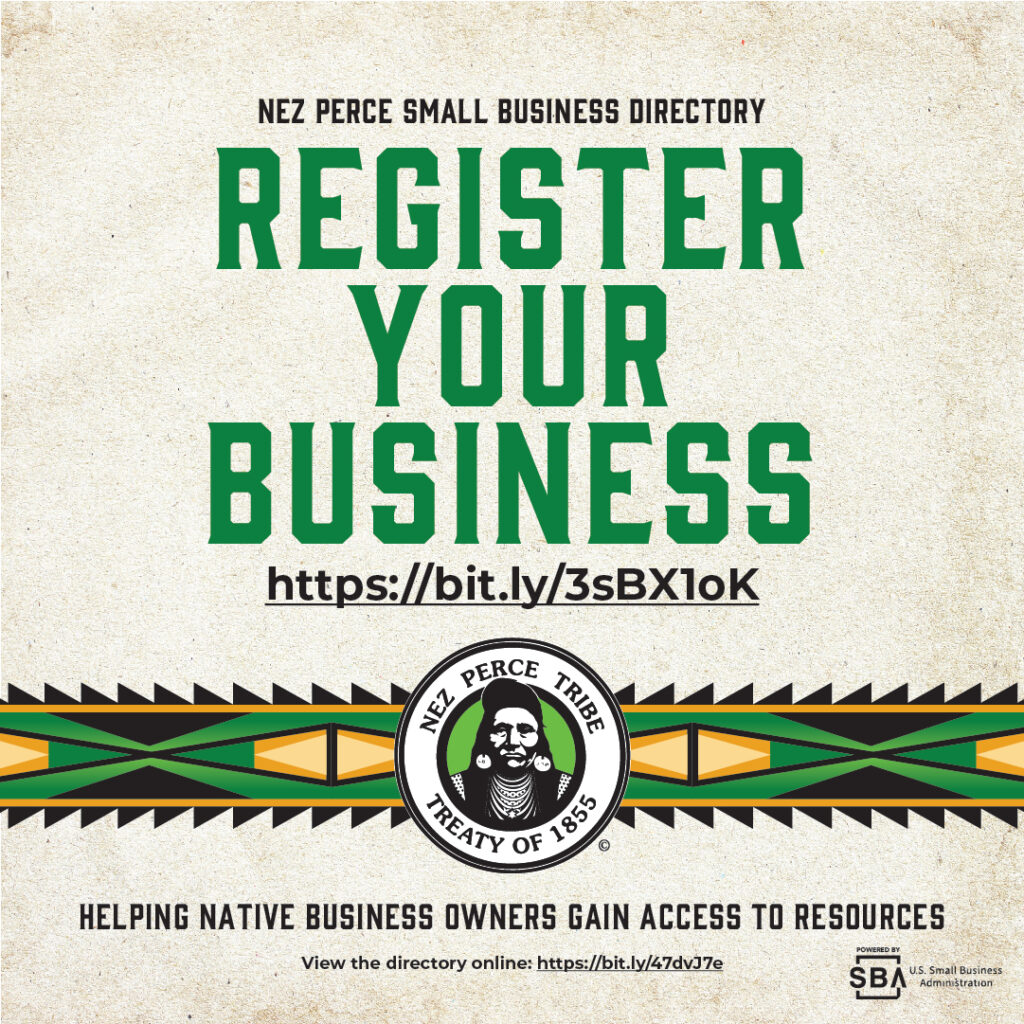 Download a Copy of the Directory