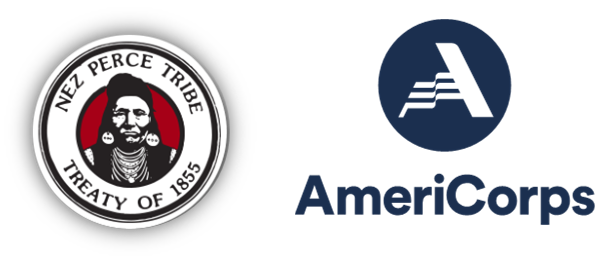 Program Description
The Nez Perce Tribe (NPT) Wapaayatat "Serve" is an AmeriCorps VISTA program within the NPT organization located in Lapwai, ID, on the Nez Perce reservation.
We are dedicated to supporting our three tribal communities (Lapwai, Orofino, & Kamiah) and surrounding areas across the reservation through VISTA service. NPT Wapaayatat "Serve" program is rooted in Indigenous ways of knowing and serving the People in areas of greatest need. Our team consists of Nez Perce aka Nimiipuu professionals who are tribal program managers, coordinators, and administrators who see volunteerism as a means toward community empowerment and Nation Building as one means and solution to serve our Nez Perce tribal communities' most pressing issues in relation to the eradication of poverty.
We are looking for dedicated individuals to help build capacity and any efforts to develop a community concept that supports the NPT through VISTA service. Service will include convening community partners, researching existing structures, and recruiting VISTA host sites to identify the area needs.
The ideal VISTA recruits for the NPT Wapaayatat project would have a passion for creating new systems of administration and operations, with public speaking skills, comfort in leading meetings, the ability to collaborate with stakeholders, and a knowledge of Nez Perce tribal communities.
VISTA Members serving with NPT Wapaayatat will join a team of tribal employees who are professionals that are passionate about community service and see the value in using volunteerism to help solve unmet needs. The VISTA member will build their professional network, working alongside community leaders and tribal-appointed representatives, and receive professional development workshop opportunities. With monthly training onsite/in-person programming, when needed, workshops may be remotely delivered.
NPT Wapaayatat promotes professional development, team learning, and a healthy work/life balance using Indigenous principles in leadership and community engagement that lead to Nation Building as a means towards creating a sustainable future for those future tribal members yet to come.
Americorps VISTA Program Application Process
The process to apply to AmeriCorps VISTA is straightforward. Use this list to understand the main steps. Keep in mind the tribal program you apply to may have more specific steps along the way – check their website or position listing(s) to find out more.
STEPS TO APPLY
1. Create a profile on my.americorps.gov
2. Search for AmeriCorps VISTA opportunities that are of interest to you at my.americorps.gov
3. Once you find the AmeriCorps VISTA project for you, apply.
4. If selected by the project, you'll be contacted for an interview.
5. If selected for the position, attend training, and begin your year of service
ADDITIONAL RESOURCES
Check out these tools to guide you through the VISTA application process:
Earth Day Community Clean-up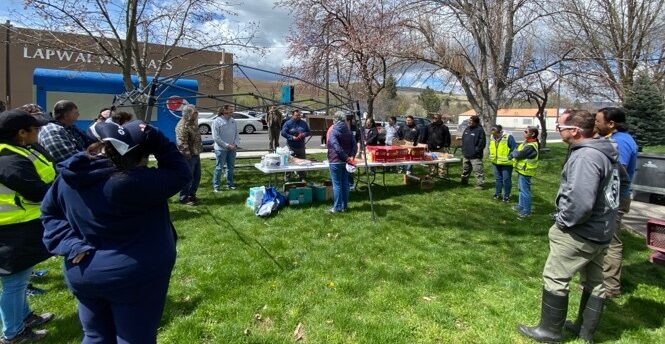 In collaboration with the Wisteqneemit, the NPT Wapaayatat AmeriCorps program joined the Lapwai City Park and Nez Perce Tribal Housing Authority in a community-wide clean-up day. AmeriCorps were on the ground with capacity building and community education awareness.
Americorps
AmeriCorps is a network of national service programs that each take a different approach to improving lives and fostering civic engagement. Members address critical community needs like increasing academic achievement, mentoring youth, sustaining national parks, preparing for disasters, and more. As one branch of AmeriCorps programs, AmeriCorps VISTA members build capacity in nonprofit organizations and public agencies with the mission to alleviate poverty. You can apply to serve as a 12-month VISTA member, or a ten-week Summer Associate, in any of the 50 U.S. States or U.S. territories.
Visit americorps.gov to find out more.